We've seen it all too often in Perth business – Over the years we've been promised that the introduction of IT Solutions will transform our lifestyle and streamline the modern business, but it's becoming apparent that adding complexity with technology comes with it's own set of challenges. Our higher purpose is that we believe that your technology should make your life easier.
"Our mission is to allow our customers to have a pain-free technology experience whilst still ensuring that technology investments are being leveraged as best as possible. Our team is of the mindset that our customers should be free to focus on serving their own customers instead of allowing technology to inhibit their growth and potential."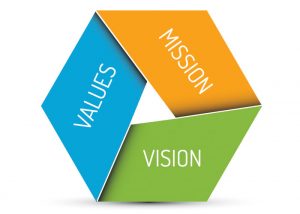 Our IT Solutions Vision
We set to achieve our mission by being customer-centric in the way that we approach the delivery of IT Solutions and Technology Management. It's simple, if we help our customers succeed – we succeed.
Our Core Values
We want to be upfront about what we stand for. It's important to us that we are a good fit for the businesses that we work with. Our business values (and those of our team) are straight forward:
Passion – First and foremost, we love what we do. We take pride in the IT Solutions that we deliver, we celebrate success and we strive to exceed customer expectations. We embrace change and are results orientated.

Openness – We are committed to transparency and open communication. We share information for the greater benefit of the industry and collaborate in pursuit of a higher purpose. We listen, respect the views of our customers and team and value the strengths that everyone brings to the table. We aren't afraid to have the hard conversations and set expectations early.

Integrity – Our team values Honesty as one of our core values. The confidentiality and respect for diligence with respect to privacy are are extremely important ethical obligations to us. We accept responsibility for our actions and are committed to delivering on our It Solutions promises.
Do we seem like a great fit for you and your business? – Call us on 08 6467 0000