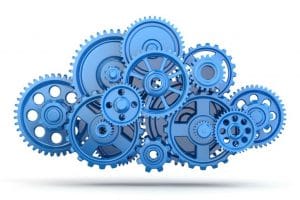 The industrial and resources sector is arguably the heart and soul of Western Australia. At IT House, we are experienced in providing solutions to SME servicing the mining, oil and gas industry. In fact, some of our team members even come from a mineral processing background! We are very familiar with the challenges posed by an often remote line of work. Industrial IT solutions are many and varied – from startups to service businesses. IT House can customise a plan to fit your unique needs and requirements.
Remote Help Desk Support
Our help desk team are just a phone call away, no matter where you are! Even if you are in the middle of the Pilbara, we can provide you with fast and efficient assistance. IT House are also able to provide a range of remote access solutions for businesses that do lots of field work, or have a variety of (often remote) locations. What's more, we have several clients with sites based in regional WA.
We Understand Big Data
When you are dealing with business on a massive scale, that often means large data sets and specific processing requirements. Whether you use CRM software such as Oracle or SAP, or spatial databases for surveying, we can assist with providing tailored solutions to fit your business. With experience in control system software and extensive network security expertise, we can meet all of your industrial IT support needs. Along with our development partner we can help you integrate with a variety of existing systems and software, to ensure your business runs smoothly.
We Understand Red Tape
Working alongside large companies, it's important to toe the line. It can be difficult meeting the often stringent requirements put in place by your clients. At IT House, we understand the procedures and culture of big business. We always follow best practice methodology, and we are experienced at assisting with the development of policies and procedures to ensure your business meets even the most rigorous of assessments. Don't be caught out, and find out how our team can help you with a free network and security audit.
Give us a call on 08 6467 0000 to discuss options available to boost your business!