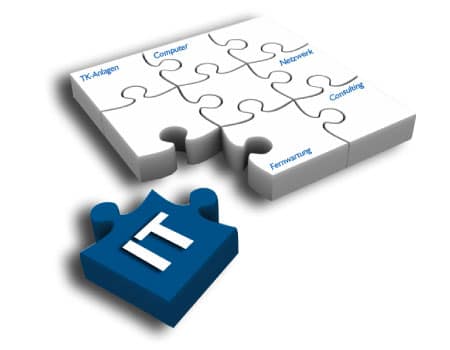 At IT House, we specialise in IT Support for small to medium enterprises. For businesses that don't have enough infrastructure to warrant hiring a full-time IT guy, we provide managed support plans to supply Help Desk, network and application support services. We have been providing small business IT support to the Perth community for over a decade and we pride ourselves on personalised, customised service.
Project Services
Looking at upgrading your infrastructure, but need the transition to your new hardware to be seamless? Thinking about migrating to the cloud, but need some specialist advice? IT House are able to provide a range of consulting and project based services, to deliver innovative technical solutions for your business.
We always follow best practice procedures, to ensure smooth deployment and provide options for roll back in case an unexpected problem occurs. We also understand the importance of making sure your business is impacted as little as possible, and we take the time to understand your priorities before implementing any changes.
Consulting & Training
Our team at IT House boast a variety of technical, business & management expertise that can assist your business to reach its full potential. From network and technology audits to security training for your staff, we can help you gain a competitive edge and ensure your business objectives are met. We can also assist with services such as IT Policy development, specialised software implementation and cloud solutions.
Hardware Solutions
IT House can assist with all stages of hardware supply and implementation, from recommendations and sourcing to deployment and support. Why mess around with multiple vendors and suppliers, who often don't communicate with each other and won't consider your business needs? We can procure and set up your hardware off site, so that it is ready to go in your operating environment as soon as it is installed. From workstations to servers, we can assist with start to finish solutions tailored to suit your business.
Managed IT Support for SME
If you consider IT to be a cost instead of an asset, maybe you need to consider a managed support plan! Businesses that have an ongoing care plan in place are less likely to experience large overheads related to their IT, while being able to fully leverage their technology infrastructure. With unlimited help desk support and a range of included services, IT House managed support plans are customised specifically to suit your business.
Call us on 08 6467 0000 have a chat about how we can help you achieve your business objectives!