Technical Support & Help Desk
Technology is more important in business than ever before. IT House provides a range of Managed IT services to Perth businesses so you can focus on growing your business. Every customer and business is different so we tailor our Managed Services & Support to fit your specific requirements and budget.
We take a holistic approach to Managed IT Services and Support. We assist you to align your technology with your goals and strategy which better positions your business for growth.
What are Managed IT Services ?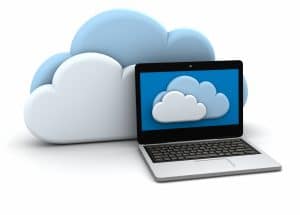 Managed IT Services & Support is a all-inclusive comprehensive solution which we provide to our customers which frees them from the need of worrying about their technology. We proactively manage all aspects of your technology whilst providing unparalleled and professional Perth based help desk support all for a fixed monthly fee.
Click for more information about our Managed IT plans.
How is Managed IT different?
Simply put, Managed IT Services takes a proactive approach to supporting your technology environment. Traditional technical Support takes a reactive approach, this means you business has already suffered an interruption or loss before actions are taken.
What are the benefits of Managed IT Services?
There are many benefits to Managed IT Services & Support for Businesses:
Managed IT is generally a fixed monthly cost. This allows you to control costs and have a greater certainty in cash flow with unexpected bills.
Proactive maintenance means that your technology never misses a beat when they are needed most.
Included patch management and Managed Antivirus means that the security of your systems is always optimal and you are always protected.
Having our staff being familiar with your technology environment means that any problems that do arise are often resolved quickly. This saves you and your staff valuable time.
Priority access means you and your staff can depend on our availability when you need us most.
We monitor your network and cloud services to ensure your backups are taking place, your data is safe and systems continue to be operational.
Our staff have a wide array of skills and technology experience which means you have a team of professionals on call.
Want pain free IT? Call one of our friendly team members today on 08 6467 0000.