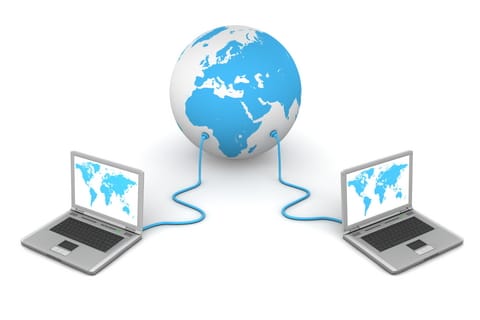 Remote working is a global trend. Statistics show that now 1 in for 4 workers do not work from a consistent workplace. We're moving to a world in which labour and the work-force are becoming much more fluid. In the modern work place, employees expect remote working options for a variety of reasons. Remote Access Solutions help deliver this business requirement.
Specialists in Remote Access Solutions
No matter your business type or size, we can provide you with secure and flexible options for working remotely or on the go. We prefer not to take a one-size-fits-all approach to remote access solutions because frankly, not all businesses are the same. Some have highly graphics intensive software, some have legacy software requirements, some just have general day to day office documents.
The fit for your business depends on many factors. Our team can help make sense of all of the options and work out which one aligns best with your businesses goals, workflow and requirements.
To Cloud or Not to Cloud? That is the Question.
Cloud solutions and services open up a range of opportunities for remote working and flexible working arrangements. Despite the hype, they aren't always the silver bullet solution for all purposes or business environments. We can help you weigh up the benefits and challenges associated with cloud solutions to make sure you're making the best decision for the future of your business.
There are many situations where cloud solutions are absolutely the best option – there are also many which don't yet make sense.
Our Technologies
We have experience with a range of dependable remote access technologies. We're familiar with Microsoft Remote Desktop Services (and RemoteApp), Citrix, LogMeIn, Team Viewer, Secure VPNs just to name a few.
Call us today on 08 6467 0000 to discuss how we can deliver these solutions to your business