Our Perth team can can tailor an IT Support solution to meet the specific needs of your business. Whether you are looking to supplement your existing in-house expertise with our diverse skill set, or want end-to-end coverage of your technology we can help. Most of our customers typically leverage more than one of the below support options to ensure complete coverage.
We're flexible with our IT Support services
A competitive hourly rate + call out (if required)
Available on demand​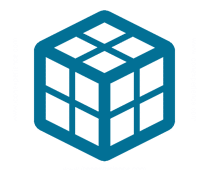 Significantly discounted hourly rates
Priority Service Remote or On-Site​
Suitable if you have your own technology staff
Let our skilled team supplement your existing resources​
Let us take care of everything
We'll manage all of your technology for a fixed low-cost monthly fee​
Fully Managed IT Support
Looking to get the most from your technology? Want to focus on growing your business instead of managing your technology? Leave the tricky stuff to us. We can offer a competitive fixed monthly cost managed IT support plan that will ensure that you and your business are kept humming along.
Co-Managed IT Support
If you already has some in-house technical expertise or a resident technology guru, then this may be a good option for you. Let us compliment your team and free up your technical staff to be more focused on serving your businesses needs. We'll take care of the nitty gritty so that you and your staff can keep your eye on the prize.
Prepaid IT Support Block Hours
Many of our customers see the value in prepaying for their support hours. This gives them priority access to support at significant discount whilst still controlling their IT Support costs.
Pay as You Go IT Support
If you're looking to only pay for the hours you use this is also an option. Ask us about our special discounted rate for new customers (for the first 5 hours used)
Need prompt and reliable Perth IT Computer Support? Call us now on 08 64670000