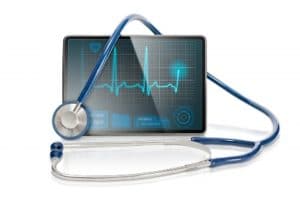 It is particularly important for medical professionals & facilities to have secure IT systems, because of the large amounts of sensitive personal data that they collect and store. At IT House, we are familiar with the Australian Privacy Principle guidelines that govern all entities who deal with personal information. We understand the importance of meeting your obligations, while still ensuring quick and efficient access to data for you and your staff.
Privacy Impact Assessment Advice
Privacy Impact Assessments (PIAs) are written assessments that identify privacy impacts and how to mitigate them. We understand that not all businesses have the required resources or skills to conduct a thorough impact assessment, so why not let us provide some guidance? We are also able to provide a range of other consulting services crucial to the health services industry, including staff training on ICT security in order to help meet your OAIC obligations.
Healthcare Specific Security Audits
Effective IT security requires a three-pronged approach – covering your hardware, software, and people. At IT House, we realise that while it is important to keep information safe, it also needs to be readily accessible (and useful) to authorised users. We can perform an assessment on your business that takes into account a range of potential threats, from external attackers to internal procedure risks. We will assess areas such as your network topology, encryption methods and business processes, to find out where your business can improve.
For businesses in the medical industry, it is especially important to keep your systems up to date and protected. We provide a range of IT Support plans, and we are experienced in servicing the healthcare industry. Prevention really is better than a cure, so why not get in touch with us today and find out how to keep your systems healthy?
For a limited time, we are offering a Free Onsite Technology Audit & Risk Assessment (usually worth $849)
Call us on 08 6467 0000 to secure a free audit for your business!