Step 1 - Creating a Profile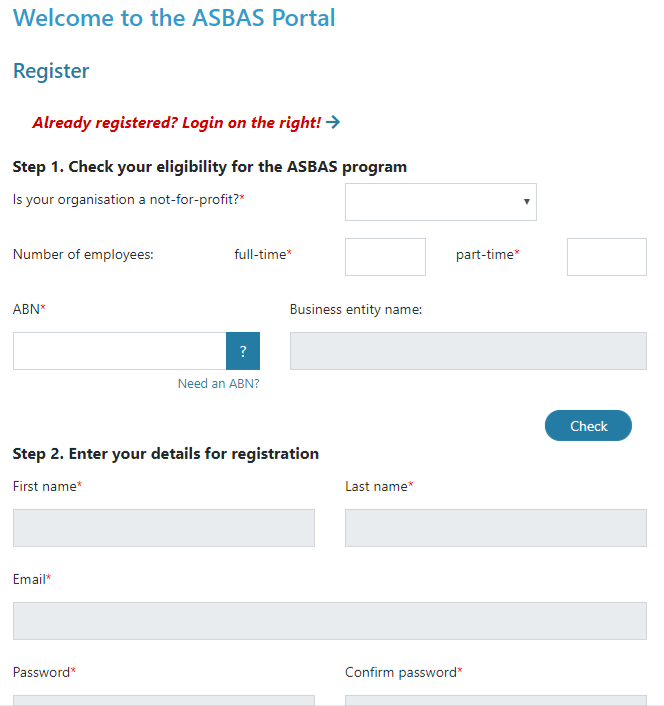 Confirm that you are not a not-for-profit entity, the number of employees that you have, and your ABN. You will need to click the 'Check' button after entering your ABN. Then enter your First name, Last Name and Email. Then choose a password. Agree to the terms and conditions and then click the 'Register as a new user' button.
You will then be emailed a confirmation email. Click on the link on the email. Then click on the button to 'Continue to Login'.  You will be presented with the main Registration page again. 
Now, use the login section on the right, with your new password (along with your email), to login.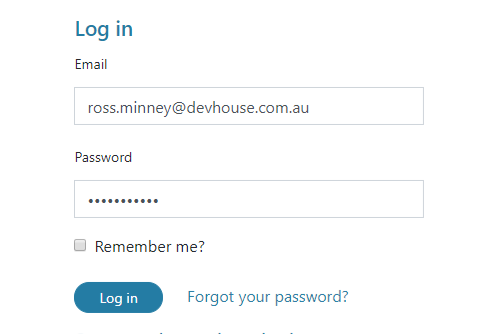 Once you have logged in you will see the below screen. Before you can book any sessions, it is a requirement of the program funding that you complete your needs analysis.
In the Needs Analysis, it will ask you for some information about your business and personal experience with business advisors. Most of them are pretty straight forward, and just answer honestly. There's no right or wrong – it's just so we can deliver the best possible services to Business Station clients.
On the last section, be sure to tick the boxes for anything you might want help with either now or in the future, so we know what opportunities to send you information about.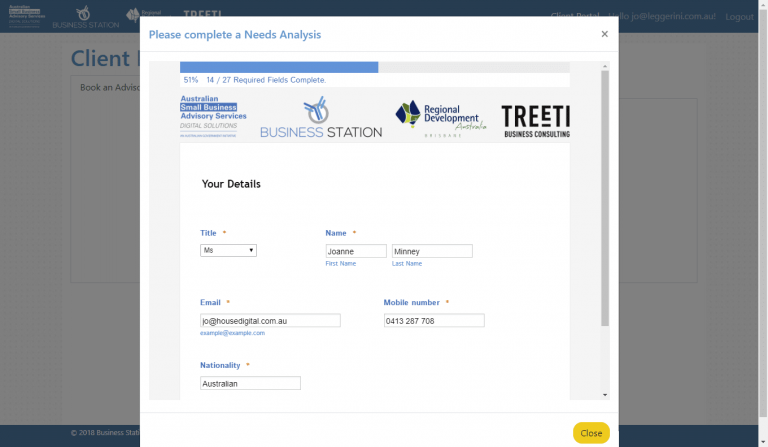 Once completed, hit the "Close" button in the bottom right corner of the window and it should take you back to the Client Portal where you will now have the ability to book advisors.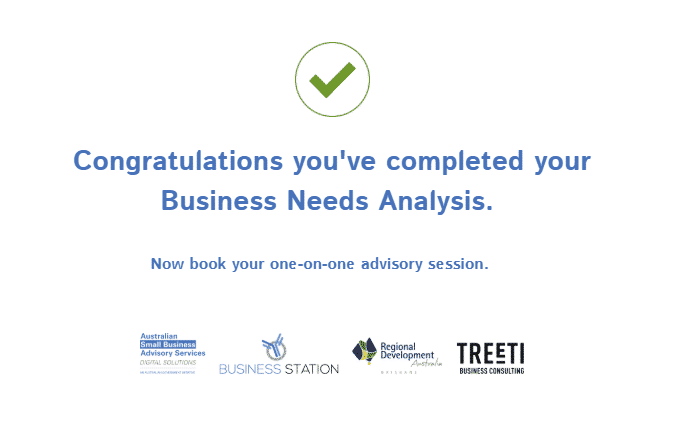 Step 3 - Book an appointment with me
Once you have completed your Needs Analysis, you will need to Go to the 'Book an advisor' tab in the portal. Then Choose 'Online/Phone' from the option next to the using small business software section.
Please note that at this time I am offering online online consultations via Zoom. All you need for an online session is a web camera and a microphone! Most laptops will have these built in, and your we will send you a link to start your meeting at the appropriate time. You do not need to have a zoom account.
Click the "See all advisors" button at the top: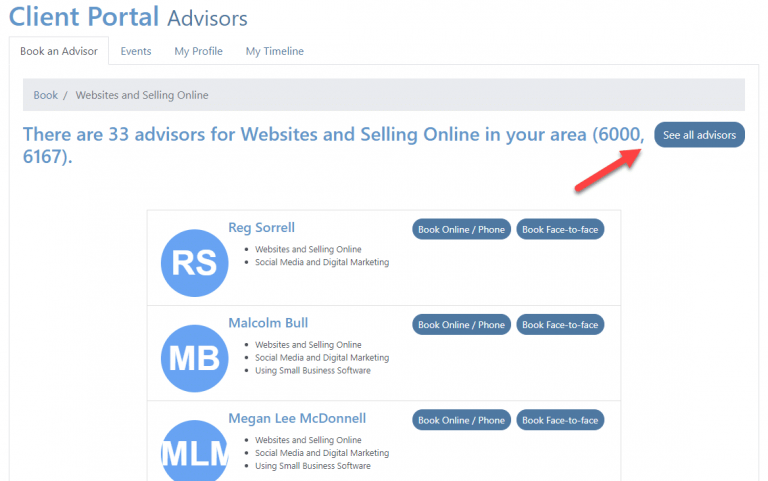 To book with me, type 'Ross' in to the search field at the top of the page then click 'Update Filter'. Then click the computer icon to the righ tof the advisor to start a booking.
Then choose a date and time for the appointment, enter payment information and then click the 'Pay and Book Appointment' button at the bottom. Please note, the payment window is quite constrained, so you may need to scroll down in the popup to enter all details.
That's it – All done!